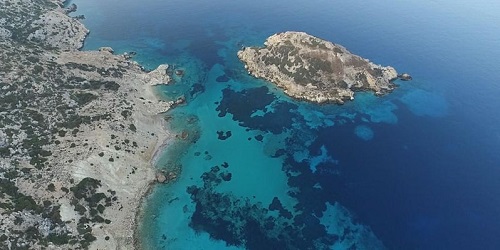 We are happy to announce that the STARC Assistant Professor and Promised project WP4 leader, Assistant Professor Evi Margaritis will deliver the talk "Beyond Ritual at Keros: ''Domesticity'' and the quotidian in the Early Bronze Age Aegean'".

This free online event organised by Trinity College Dublin as part of their Classics Research Seminars will take place on Wednesday 3rd of March at 19.30 Greece/Cyprus (EET).

Drawing from her experience at the Keros excavation, Evi Margaritis will focus on Dhaskalio and the intriguing questions surrounding the somewhat limited evidence for domesticity at the site, through the lens of the wide range of environmental data collected and analysed so far!

The CyI participation at Keros was supported in part by the European Union's Horizon 2020 research and innovation programme 'Promised: Promoting Archaeological Science in the eastern Mediterranean' under grant agreement No 811068.

By following the link HERE you can find more information and register for free for the event.