Cyprus Institute - Project Leader
Thilo Rehren - PI

Thilo Rehren is A.G. Leventis Professor for Archaeological Sciences and Director of the Science and Technology in Archaeology and Culture Research Center. He studied Earth Sciences in Germany, with an MSc dissertation in ore mineralogy and a PhD thesis on the magma development of the Island Arc volcano of Nisyros in the Dodecanese, Greece. After postdoctoral training period at the Department of Materials at the University of Oxford he started his professional career at the newly-founded Institut für Archäometallurgie at the Deutsches Bergbau-Museum in Bochum, Germany. In 1999 he was appointed to the Chair in Archaeological Materials and Technologies at the UCL Institute of Archaeology in London, UK, where he built a major international research group of postgraduate students and postdocs. Following a five-year secondment to establish UCL Qatar as a postgraduate training and research Centre of Excellence in Museology, Conservation and Archaeology he joined the Cyprus Institute in 2017.
His research focuses on the reconstruction and understanding of the technological processes related to the manufacture of metals, glass, glazes and ceramics. For this, he combines concepts and methods developed by the materials and natural sciences in order to shed light on the tremendous achievements of past craftspeople and proto-engineers. His main approaches are the interpretation of data obtained by structural and chemical analyses of 'technical' finds, such as raw materials, intermediate and semi-finished artefacts, and waste products, in conjunction with archaeological and historical sources. The integration of archaeological, scientific and historical information, and on investigating the correlation and cross-fertilisation between different crafts and industries in order to understand the evolution of technical understanding within the wider setting of varied cultures and societies is of particular interest to him.
Links: Profile - The Cyprus Institute | Academia

---
Evi Margaritis - WP 4 leader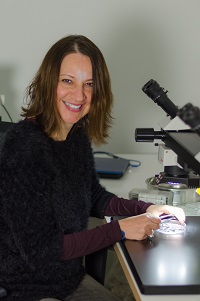 Evi Margaritis, is Assistant Professor at the Science and Technology in Archaeology Research Center, specialising in archaeobotany. Her BA comes from the University of Athens and her MSc in Environmental Archaeology and Palaeoeconomy from the University of Sheffield. She then moved to Cambridge, as a Bill Gates Foundation Scholar, to undertake her PhD. After three post-doctoral grants in Athens, two at the Malcolm Wiener Laboratory for Archaeological Science-American School of Classical Studies and one as the Leventis Fellow at the Fitch Laboratory of the British School at Athens, she was awarded a Marie Curie Individual Fellowship at the University of Cambridge.
She is one of the leading experts in archaeobotanical research in the east Mediterranean and the only archaeobotanist based in Cyprus. Her work has focused on Bronze Age agricultural practices and the beginning of urbanisation in the Aegean, ritual use of plants, and urban and rural landscapes of the Classical period. She has generated one of the largest data sets of archaeobotanical remains for these research themes, and published widely on her results. She has also focused on the olive and grape remains and she has contributed to the interpretation of these remains worldwide.
She has been working with national and international teams, with other specialists and with students, and she has created her own teams in various projects. She has initiated Erasmus programmes in order to attract students to be trained in archaeobotany in the CyI. Currently she is the assistant director of the Cambridge Keros Excavation Project, one of the most multidisciplinary projects in East Mediterranean, where she is in charge of the Environmental Studies of the project and she has also organised a field school, the Cambridge-CyI field school, for training the next generation of archaeologists. Dr Margaritis has been acting as a reviewer for peer reviewed journals such as Vegetation History and Archaeobotany, Journal of Archaeological Science and American Journal of Archaeology.
In 2018 Dr Margaritis was awarded considerable funding from the Research Promotion Foundation for the project URBAN: The antecedents of urbanism in Europe (RPF EXCELLENCE/1216/0463) under the funding call ''Excellence Hubs'.

Links: Profile - The Cyprus Institute | CV
---
Efthymia Nikita - WP 5 leader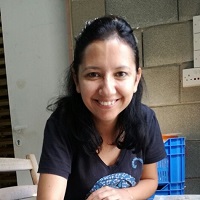 Efthymia Nikita is Assistant Professor in Bioarchaeology at the Science and Technology in Archaeology and Culture Research Center, The Cyprus Institute.
She holds a BA in Archaeology from the Aristotle University of Thessaloniki and a PhD in Biological Anthropology from the University of Cambridge. Prior to her appointment at STARC, she held post-doctoral posts at the Fitch Laboratory of the British School at Athens and the Malcolm Wiener Laboratory of Archaeological Sciences of the American School of Classical Studies at Athens, as well as a Marie Sklodowska-Curie fellowship at the University of Sheffield.
Her research aligns with biocultural approaches and seeks to provide insights into the activity, mobility, demography, health, and diet of past populations. In addition, she is engaged in refining the available osteoarchaeological methodology for the study of commingled remains, biodistances, and activity markers.
Her research has resulted in over 45 articles and book chapters, including the textbook 'Osteoarchaeology: A Guide to the Macroscopic Study of Human Skeletal Remains', published by Elsevier, which received an honorable mention at the American Publishers Awards.

Links: Profile - The Cyprus Institute | Profile - Academia
---
Yiannis Trimithiotis, Project Officer
Yiannis Trimithiotis studied at the University of Cyprus (2003 - 2007: BA in Political Sciences with a minor in Social Sciences) and at Warwick University (2008 - ΜΑ in Social and Political Thought). Following his studies, Yiannis was employed at the High Commission of the Republic of Cyprus in London as a local staff Press Attaché (2009 - 2011) and upon his return to Cyprus was involved in the field of communication and public affairs. Later he was the Policy and Projects Officer at the Cyprus Youth Council(CYC) (2012 – 2015). As CYC's policy and projects officer, Yiannis designed and implemented various youth related Erasmus+ projects, a number of which focused on increasing employability and entrepreneurship in youth.
Additionally, he was active in a number of projects that aimed at empowering marginalised youth groups, with emphasis on NEETs and migrant groups. During this period, he was also responsible for the implementation of the Structured Dialogue for Youth initiative, that involved staging a series of public consultations with youth and policy makers all over Cyprus.
From September 2015 until November 2018, Yiannis was a Research Officer at the European University Cyprus, focused on informing, supporting and guiding researchers in applying for and implementing numerous funded research projects.
Since January 2019, Yiannis is the projects Project Officer.
Links: Profile - LinkedIn
---
University of Cambridge - Partner 1
Cyprian Broodbank - PI UCAM, WP2 leader

Cyprian Broodbank is John Disney Professor of Archaeology and Director of the McDonald Institute for Archaeological Research at Cambridge University, where he has also served as Head of the newly enlarged Department of Archaeology.
He was previously Professor of Mediterranean Archaeology at the UCL Institute of Archaeology, which institution he initially joined as Lecturer in Aegean Archaeology. He holds a BA from Oxford in Modern History, a Masters from Bristol University and a PhD from Cambridge.
His books, An Island Archaeology of the Early Cyclades and The Making of the Middle Sea, have won several awards, including the Runciman, James R. Wiseman, Wolfson History and Nonino prizes. He was recently elected to a Fellowship of the British Academy.
Links: Profile - University of Cambridge
---
Matthew Collins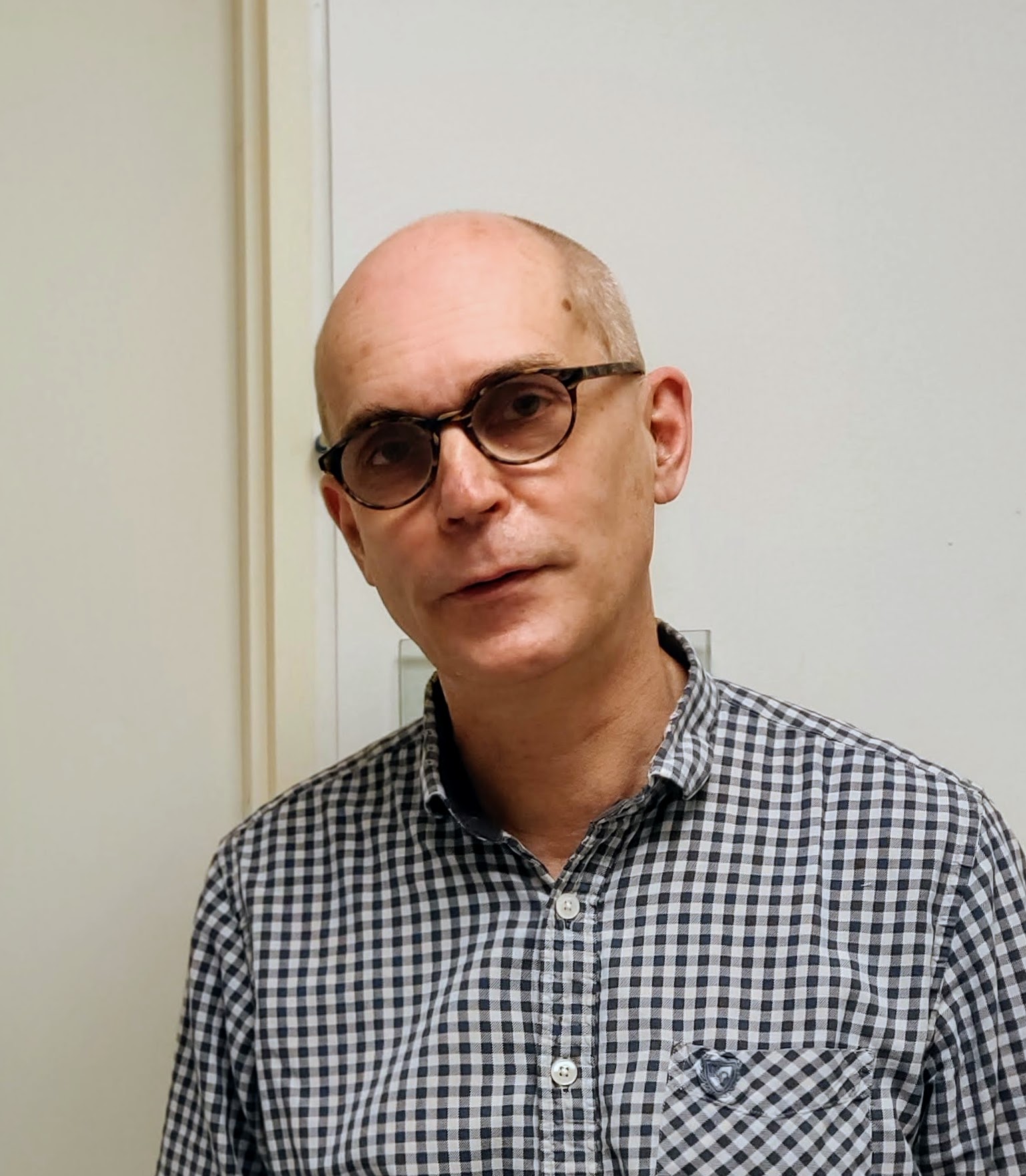 Matthew Collins FBA is a Niels Bohr Professor at the University of Copenhagen and professor of biomolecular archaeology at the University of Cambridge. Formerly he worked at University of York where he founded BioArCh, a collaboration between the departments of biology, chemistry and archaeology (BioArCh: Biology Archaeology, Chemistry).
His research focuses on the persistence of proteins in ancient samples, using modelling to explore the racemization of amino acids and thermal history to predict the survival of DNA and other molecules.
Using a combination of approaches (including immunology and protein mass spectrometry) his research detects and interprets protein remnants in archaeological and fossil remains.
With former PhD student Dr Mike Buckley he developed ZooMS (Zooarchaeology by Mass Spectrometry)[4] a way to rapidly identify bone and other collagen based materials using peptide mass fingerprinting.
In 2014 he was elected a Fellow of the British Academy, the United Kingdom's national academy for the humanities and social sciences.
Links: Profile - University of Cambridge
---
Katherine Boyle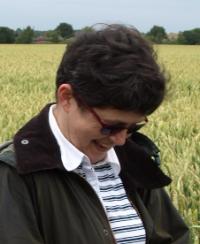 Dr Boyle is a zooarchaeologist with a particular interest in hunting (Palaeolithic through Neolithic) in Western Europe.
After a BA in Prehistory & Archaeology from the University of Sheffield, an MSc in Archaeological Science from Southampton University and a PhD from Cambridge Dr Boyle worked in the publishing industry before returning to the research world as part of the 'Human Diversity Project' at King's College, Cambridge.
As Research Facilitator in the Department of Archaeology she now supports the research activities of the University's archaeologists, identifying and strategically targetting funding opportunities in order to maximise competitive research grant income.
As Director of Research at Homerton College, Dr Boyle keeps the College and wider Homerton community, including alumni/ae, informed about the research activities of the College and advise on ways to develop the doctoral/post-doctoral research community and publicise developing and ongoing research activities.
Links: Profile - University of Cambridge
---
Enrico Crema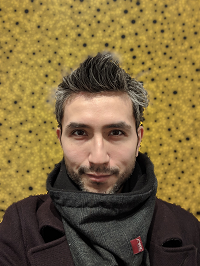 Enrico Crema obtained his PhD at the UCL Institute of Archaeology in 2013, and after three post-doctoral projects (at UCL, Universitat Pompeu Fabra, and the McDonald Institute of Archaeological Research) was appointed as Lecturer at the Department of Archaeology of the University of Cambridge in 2016.
Enrico is a quantitative archaeologist who specialise in the application and development of a variety of computational and quantitative methods, including agent-based simulations, spatial statistics, and analysis of radiocarbon dates.
He has applied these techniques to a variety of research themes, including the study of long-terms changes in settlement patterns, the reconstruction of prehistoric population dynamics, and cultural evolutionary studies of material culture. He was recently awarded a ERC starting grant on the diffusion of farming in prehistoric Japan.
Links: Profile - University of Cambridge | Profile - ORCID | Profile - GITHUB
---
Laure Bonner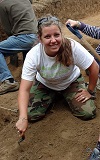 Laure Bonner has been the Outreach and Communications Coordinator for the Department of Archaeology at the University of Cambridge since 2016. Prior to this role, Laure taught English as an Additional Language at a UK secondary school and served as a linguist with the United States Air Force.
Her personal enthusiasm for archaeology started with her cultural anthropology studies at the University of Alabama and carried on through involvement with numerous local archaeology and heritage projects in East Anglia.
Laure brings to the PROMISED project a dedication to connecting people with the past – from school students to the scientific community, policy makers to the general public – and will use her communication skills and public engagement experience to help the PROMISED team promote archaeological science in the Eastern Mediterranean.
---
KU Leuven - Partner 2
Patrick Degryse - PI KU Leuven, WP3 leader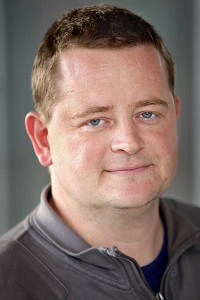 Patrick Degryse is professor at the department of Earth and Environmental Sciences and director of the Centre for Archaeological Sciences at the Katholieke Universiteit Leuven (Belgium) and professor of Archaeometry at the faculty of Archaeology in Leiden University (the Netherlands).

His research focuses on the exploitation and use in ancient times of industrial minerals and ores. In particular, he has gained expertise in the development and use of novel isotopic techniques in artefact analysis and the provenance determination of their raw materials. His research group develops the potential of these methods to understand ancient technology, reconstruct ancient economies, and assess the use, exchange and trade of materials.

Outside the lab he is active in several field projects in the eastern Mediterranean and the Caribbean. He teaches to archaeologists, earth scientists and engineers, and is author of over 200 scientific papers in international journals, conference proceedings and books.
He is Visiting Fellow at All Souls College in Oxford, an A. von Humboldt Fellow and European Research Council Grantee.

Links: Profile - KU Leuven | Profile - Leiden University
---
Frederik Rademakers, Post-Doctoral Researcher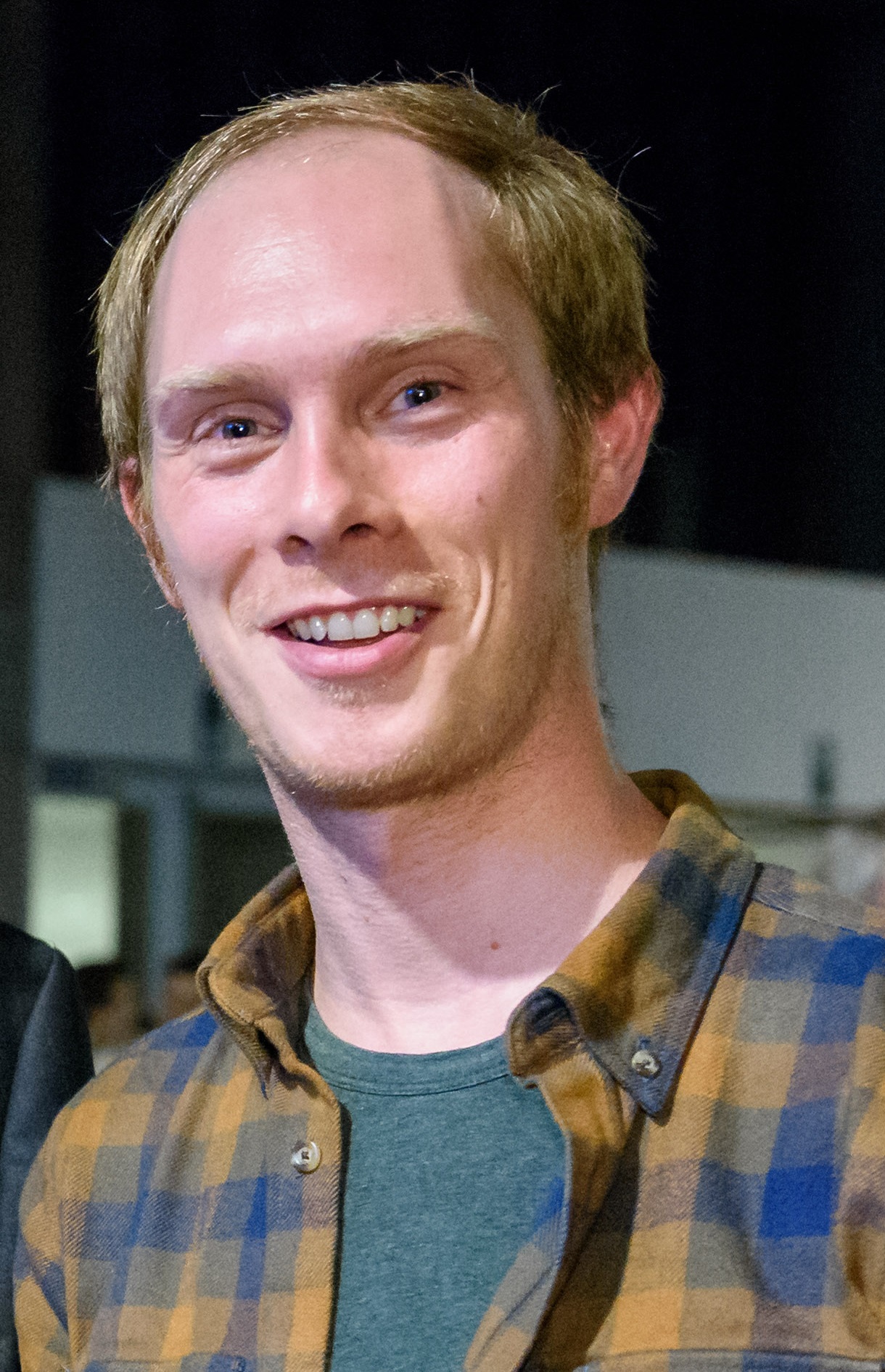 Frederik is a post-doctoral researcher at the Department of Earth and Environmental Sciences, KU Leuven. He obtained his BEng (Mechanical Engineering) and MEng (Geotechnical and Mining Engineering), as well as a BA in Archaeology, at the KU Leuven.
He moved to London as a Marie Curie Fellow (NARNIA ITN project) to pursue a PhD in Archaeology at University College London, focusing on methodological approaches to ancient metallurgical crucible assemblages.
He returned to the KU Leuven in the framework of the BELSPO-BRAIN funded EACOM project, where he applies a wide range of analytical methods, including isotope geochemistry, to the study of archaeological remains.
His current research focuses in particular on the production technology and provenance of copper and its alloys in Egypt and Central Africa, and the development of archaeometry protocols integrated with excavation practice and experimental archaeology.
Links: Profile - KU Leuven | Profile - Academia
---
Elvira Vassilieva, Geochemical Lab Responsible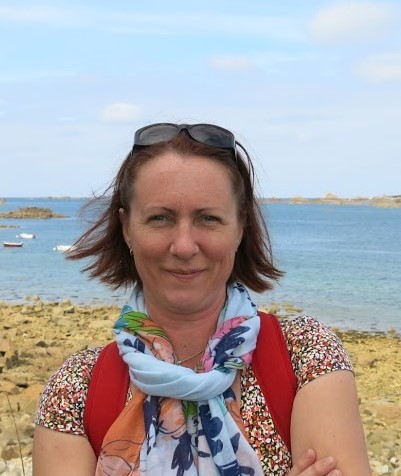 Elvira Vassilieva is the Geochemical Lab Responsible at the Department of Earth and Environmental Sciences of KU Leuven University.
She received a joint bachelor's and master's degree in Petroleum Geochemistry at Novosibirsk State University (Russia) in 1992. Afterwards, she worked for nine years at the Siberian Research Institute of Geology, Geophysics and Mineral Resources where she obtained her PhD in 2001.
Now, she is specializing in developing and optimizing procedures for environmental research, mainly on decomposition techniques of inorganic materials and elemental analysis of metals and non-metals in a variety of materials using spectrometry and chromatographic methods.