---
In light of the COVID-19 pandemic, we would like to inform you that we will review the implementation of the Summer School in Archaeological Materials, organised by STARC and CAARI, in late May when we have a clearer idea of how the situation develops. We hope that the Summer School will not be postponed but our top priority is the safety of all involved and the adherence to the instructions of formal authorities on the subject
---
The 2020 Cyprus Institute Summer School on Archaeological Science. Accepting Applications!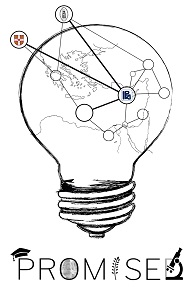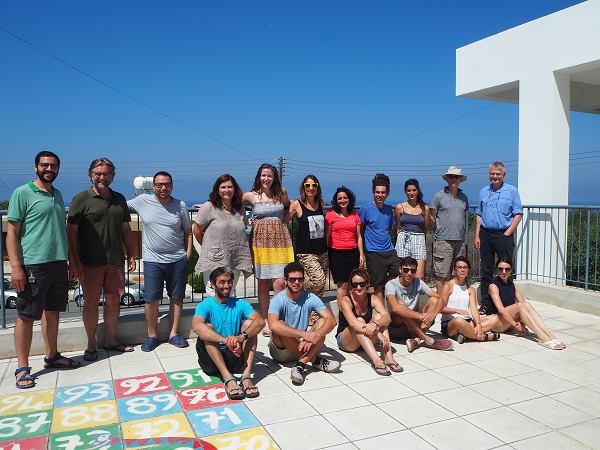 The Science and Technology in Archaeology and Culture Research Center (STARC) of the Cyprus Institute, in collaboration with the Cyprus American Archaeological Research Institute (CAARI) and the Universities of Cambridge and Leuven are delighted to announce the 2020 Cyprus Institute Summer School "Glass, Ceramics and Metals: Analysing Archaeological Materials" will be held 12-19 July, 2020.
Applications are now open!
The summer school is organised around an intensive series of daily lectures from leading archaeological scientists from STARC, the University of Cambridge, KU Leuven and UCL.
The Summer School will run in parallel with the excavation of the of the Bronze Age settlement of Kissonerga Skalia, directed by Dr L. Crewe, Director of CAARI. Through this, the participants will be able to gain hands-on experience on various archaeological materials in addition to the lectures. The summer school will include field trips and visits to archaeological sites.
Please see the proposed programme below.
Places are limited to ensure a good ratio of students to lecturers and applicants should be enrolled at a Master's level programme or above.
Cost: The cost for the summer school (12-19 July, 2020) is €600 which includes local transport to archaeological sites, meals and accommodation. Flights are not included. A non-refundable 33% deposit (€200) is required within two weeks of being offered a place on the summer school in order to secure your place.
Limited scholarships/stipends are available upon request, particularly for applicants from low income countries and those with a demonstrable involvement in archaeological science in the wider Eastern Mediterranean and the Middle East. Applications should include a brief motivation letter, a CV and the name of a potential referee, such as an academic advisor.
The application deadline is 1 April, 2020. Places are limited and are given on a first come, first served basis. To apply for a place and for any further details, please contact Dr Evi Margaritis a at This email address is being protected from spambots. You need JavaScript enabled to view it..
The Summer School is organised as part of the activities of the Horizon 2020 project "PROMISED: Promoting Archaeological Science in the Eastern Mediterranean - ''.
Please visit the PROMISED project website for further information and a report on the 2019 summer school, "From Natural Resources to Material Culture: Transdisciplinary Approaches in Archaeological Science".
---
2020 summer school programme:
Monday, 13th of July


Dr Artemios Oikonomou, STARC

Archaeometry of Glass: reflecting on Iron Age glass technology

Abstract:

Arguably, of all the inorganic artificial materials in antiquity glass is the one that needed the greatest amount of technical know-how to produce it. Mixing of specific ingredients/raw materials and very sophisticated control of pyrotechnology produces a material having a unique range of properties, such as opacity, translucency and transparency, while it can be coloured with bright hues of any colour, and can reflect/refract the light. In the very beginning of its invention glass has been attributed a ritual significance, but through time and innovation, slowly developed a more functional character.In this lecture, we will examine a range of factors that led glass to its first appearance followed by the various ways in which it was used in society, ranging from important high value roles to begin with, leading to every-day functions following the invention of glass blowing at the ending of 1st millennium BC. We will consider the ritual, social, economic and political contexts in which glass developed and became the highly valued material with many uses until today. By looking at a range of archaeological case studies we will investigate how glass was made, how it can be characterised, what meaning glass had in ancient societies and the extent to which it was traded and exchanged.

Prof Thilo Rehren, STARC

1st millennium CE glass industries - an overview

Abstract:

The early 1st millennium CE sees a major shift in the production technology of glass artefacts away from the earlier labour-intensive techniques of core forming, slumping etc., resulting in a fundamentally new role of glass as a common consumer good. The lecture introduces glass blowing as a revolutionary new technique, and explores the ramification this has within the context of the Roman and Byzantine empires: namely the mass production of glass and its concentration in a narrow strip along the eastern Mediterranean coast. The use of discrete sand sources with distinct geochemical signatures as the main raw material enables us to study the ebb and flow of successive major glass producing regions, through the analysis of minor oxides, trace elements and stable isotopes. We will explore current ways to determine the chemical and isotopic composition of ancient glass, and how to interpret the data with regard to determining production origins, coloration, working and recycling of glass. The lecture will highlight the recently discovered emergence of boron-rich glass from Western Anatolia as a distinct and still in part enigmatic part of the industry. It closes with the transition from mineral natron to plant ash as the main flux, during the 8th and 9th century CE and the associated dispersal of production away from the Roman & Byzantine centralized model. The role of glass tesserae will be discussed separately, in view of their ancient production, use and recycling, as well as their modern analysis.

Tuesday, 14th of July

Geochemical prospecting in archaeology

Abstract:

For over two decades, multi-element chemical analysis of soils in archaeological surveys and floor sediments in archaeological excavation contexts has been a tool to identify and interpret anthropogenic chemical residues and ancient activities. Geochemical anomalies in the subsoil can indeed be explained in several ways, from the natural occurrence of mineralization and ore deposits to anthropogenic input, both recent and past. In particular ancient agriculture, artisanal processes such as metal smelting and other pyrotechnologies or waste disposal will leave geochemical markers that last for millennia. But how can anomalous values in certain elements be detected and positively identified in the subsoil?In this lecture, the use of geochemical techniques in archaeology and archaeological prospecting is discussed, and the practical use of data provided by such techniques is explained and put into practice. The student will handle a dataset of chemical data, provided from real scientific research material, and will answer questions regarding prospecting and artisanal processes, discussing the archaeological implications of their conclusions and reporting this result to 'the archaeologist' (the class group). Tour of the Kissonerga Skalia site, Dr L. Crewe, CAARI Director

Wednesday, 15th of July

From sediments and fired functional ceramics to samples under the microscope

Abstract:

This lecture will provide an overview of archaeological ceramics' life cycle, from raw material selection, use, and reuse to the artefacts' final deposition; a series of interlinked and very closely associated technological and cultural choices. All these stages in a ceramic's life cycle, collectively known in the literature as its chaîne opératoire, can be reconstructed and studied individually and in unison using a range of analytical methods and by defining and recording the ceramic material characteristics and properties. The lecture will introduce students to a wide range of concepts and ideas used in artefact studies, and specifically in pottery studies, including ancient technology, technological change, the provenance postulate, as well as research design, with explicit references made to sample selection, various methods of analysis, data processing and interpretation. With examples drawn from the interdisciplinary study of ancient Cypriot cooking pots, tableware, and terracotta figurines, the lecture and discussion will involve hands-on-experience with actual archaeological specimens, datasets and analytical samples.

Field Trip: Dr Dikomitou will lead a visit to a local pottery production centre will also complement the lectures, experiencing first-hand different stages of the pottery making operational sequence, the associated materials and tools, as well as the potential challenges faced by traditional potters. The visit will include a guided tour to the workshop premises, discussions with the potter(s), handmade and wheel-made pottery making demonstration, and if the circumstances on the day allow it, pottery firing.

Thursday, 16th of July

Isotope geochemistry in archaeological science

Abstract:

This lecture aims at familiarizing the student with techniques from isotope geochemistry, and how they are applied to archaeological science. It will be discussed how in practice different isotopic systems used in the geosciences (Pb, Sr, Nd, Sb, Cu, B…) can be used in the study of ancient artefacts and craft production (e.g. the reconstruction of ancient ceramic, glass or metal production) and how these answer specific archaeological questions.

Dr Jelena Živković, STARC

Ceramic technologies: from scientific data to archaeological interpretations

Abstract:

This lecture aims to introduce students to various theoretical and practical aspects of the scientific approach to ceramic studies in archaeology. The first part of the lecture gives a brief introduction into ceramic materials commonly found on medieval and post-medieval archaeological sites in EMMA, ranging from plain and glazed earthenware to glazed fritware. Technological differences between these ceramics will be outlined together with the most common scientific techniques used in Archaeological Science for their identification and study. The focus is on ceramic petrography and chemical analyses such as XRF and SEM-EDS. Methodological advantages and constraints of these techniques will be illustrated on several case studies from the Eastern Mediterranean and the Balkans. These case studies show potentials of well-contextualised scientific data for broader archaeological interpretations of production, ceramic organisation, provenance and cultural change.
In the second part of the lecture, students will get a chance to gain some practical experience with archaeological ceramics, samples and analytical instruments. Particularly, students will be able to learn about the basic principles of ceramic petrography by watching thin sections of ceramics under the polarising microscope that will be provided on the site. Furthermore, a portable XRF will be used for the demonstration of semi-quantitative analysis of glazes. The objective of the second part is to stress the complexity of scientific methods.

Friday, 18th of July

Archaeometallurgy: questions, methods and case studies

Abstract:

Humans have historically used metals for both the most splendorous and the most ignoble. Obtaining and transforming metals poses numerous technical challenges, but metals also open up exceptional materialities and opportunities for social interaction. As such, the study of how people obtained, transformed, exchanged and used metals in the past offers a peculiar avenue to understand human behaviour, cultural transmission and social relationships cross-culturally. Archaeometallurgy is also one of the archaeological subdisciplines where the use of scientific techniques is most established, enabling higher degrees of resolution in our knowledge as well as fertile grounds for academic interaction.


This session will start by attempting a summary of the main questions and research approaches within archaeometallurgy, making particular emphasis on the potential for integrated research incorporating archaeometallurgy and other fields of specialisation. We will then present a few selected case studies, including gold in the Pre-Columbian Americas, bronze in prehistoric China, and a few others in between.

Tour of the Lemba Lakkous Site

Saturday, 19th of July

Field Trip

Prof Martinón-Torres and Prof Lina Kassianidou (University of Cyprus) will lead a field trip to the Skouriotissa site in the Nicosia district.


The mine at Skouriotissa is the only currently operating mine in Cyprus, situated next to the largest deposit of archaeological slag known from Cyprus. We will visit the 25m thick Late Roman slag deposit exposed at Skouriotissa, a protected archaeological monument, and explore ways how to study and understand past metallurgical operations. Strong foot wear is recommended for this visit.