| | |
| --- | --- |
| When | 21 - 27 July 2019 |
| Where | Kissonerga |

Event Description
The Science and Technology in Archaeology and Culture Research Centre (STARC) of the Cyprus Institute, in collaboration with the Cypriot American Archaeological Research Institute (CAARI), organised an intensive one-week Archaeological Science Summer School "From Natural Resources to Material Culture: Transdisciplinary Approaches in Archaeological Science" 21-27 July, 2019.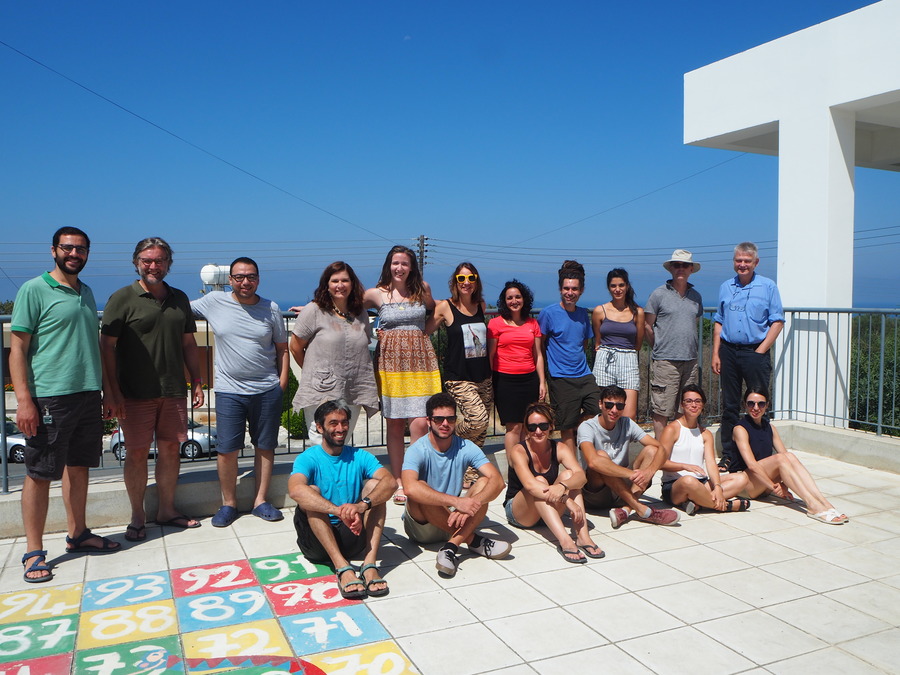 The Summer School brought together 12 postgraduate students from 6 different countries (Cyprus, Greece, Egypt, Israel, Italy and Australia) who had the opportunity to take part in a series of intensive workshops delivered by members of STARC, the University of Cambridge, the Archaeological Research Unit of the University of Cyprus and CAARI.
The Summer School ran in parallel with the excavation of the site of Kissonerga Skalia, directed by Dr L. Crewe, Director of CAARI. This enabled the participants to gain hands-on experience on various archaeological materials in addition to the lectures.
The programme included the following sessions:
Prof Matthew Collins, University of Cambridge, Sorting the sheep from the goats - Ancient proteomics - dirty teeth and filthy pots
Dr Giulio Lucarini, University of Cambridge and University of Naples L'Orientale, Procuring, manufacturing, using and discarding: knapped stone artefacts and ground stone tools
Prof Lina Kassianidou, University of Cyprus, Copper production on Cyprus
Prof Thilo Rehren, STARC, Analysing early copper production
Prof Cyprian Broodbank, University of Cambridge, The Mediterranean world and archaeological science: contexts and questions
Dr Anna Spyrou , STARC, Bones in context: The contribution of animal remains from archaeological sites
Dr Efthymia Nikita, STARC, Who went where and so what? Exploring Mediterranean mobility and its implications based on human skeletal remains
Dr Evi Margaritis, STARC, The Mediterranean triad? Archaeobotanical research in Bronze Age Mediterranean.
Participant Cosima Carnegie said, "I hoped that by attending this course it would help me connect with like-minded academics from other disciplines and other parts of the world. Not only have I gained a significant amount of information about archaeological science, but I also learnt the importance of inter-disciplinary collaboration in order to take research to the next level. The course also highlighted the importance of collaboration and sharing archaeological data, which are crucial to the long-term development of Mediterranean archaeology, as well as archaeology elsewhere."
Read Cosima's full blog about her summer school experience on the Society of Archaeological Science blog: http://socarchsci.blogspot.com/2019/09/review-of-cyprus-institute-summer.html
We are pleased to announce that the summer school will run again in 2020 from the 12-19th of July and the focus of the lectures will be on Archaeological Materials.
Keep an eye out for the full announcement, including how to apply, in the next few weeks!!
The Summer School was organised as part of the activities of the Horizon 2020 project "PROMISED: Promoting Archaeological Science in the Eastern Mediterranean - agreement No 811068''.
---