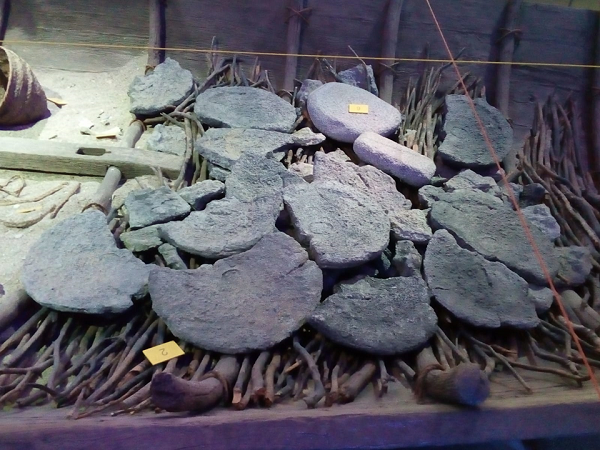 ---
We are happy to invite you to the online lecture by Dr. Mercedes Murillo-Barroso (Universidad de Granada, Departamento de Prehistoria y Arqueología) on

"Technological Factors in Provenance Analyses: The Case of Silver Metallurgy in Iberia during the 1st Mil. BCE".
---
Abstract:
This presentation entails a study of silver production in Late Bronze Age/Early Iron Age Iberia, where interaction between Phoenicians and indigenous communities played a key role in the configuration of a new hybrid society with growing social inequality.

In this context of social contact and interaction, there is an intensification of silver production (with tonnes of slag, cupels and litharge providing the earliest evidence of silver cupellation in Iberia). However, silver technology in the Iberian SW differs from typical cupellation in the use of a different raw material: jarositic ores instead of argentiferous galena. This made mandatory the addition of exogenous lead as a necessary ingredient to extract silver by cupellation from jarositic ores of the Pyritic Belt of the Southwest. This technological 'recipe' will determine the interpretation of provenance studies by Lead Isotope Analyses.
LIA of more than one hundred samples of silver metallurgical debris as well as objects showed a complex production system covering the whole Iberian Peninsula: on the one hand, LIA of metallurgical debris revealed the import of lead from various parts of Iberia. On the other, Iberian silver objects show 'Orientalising' techniques and decoration (granulation, soldering, Egyptian inscriptions), radically different from the technological and decorative simplicity of earlier metallurgy. However, LIA showed an Iberian provenance of resources, indicating the possible presence of Eastern craft specialists in Iberia.
Silver metallurgy was probably a complex system involving two different societies in a different way: Phoenicians might have played a key role in the distribution of lead by sea (as suggested by the Mazarrón shipwreck) through complex commercial networks while indigenous communities might have played an important role in extractive and intensive mining works. This intensification of production and the amplification of the scale, however, contrast with the scarcity of silver artefacts recovered, suggesting that the Phoenician-led intensification of production would mostly aim at the export of silver to the East.
---
The seminar will take place on Wednesday 16 June, at 5 pm (Brussels CET) – 6 pm (Nicosia EET).

This seminar is part of a series entitled "Provenance and technology – separate research fields or intimately entangled? Current perspectives on inorganic materials analysis in EMME archaeology".

The series is organized as part of 'PROMISED: Promoting Archaeological Science in the eastern Mediterranean', an H2020 Twinning project (Grant No 811068).
The seminar is open to all and can be accessed through the following MS Teams link:
Join on your computer or mobile app
Click here to join the meeting
Please feel free to circulate this invitation to interested colleagues and students.
We hope you can join us and look forward to welcoming you!

Further information: This email address is being protected from spambots. You need JavaScript enabled to view it. or This email address is being protected from spambots. You need JavaScript enabled to view it.