When

Monday, 23 March 2020 - Friday. 04 April 2020

( new dates tbc.)
Where
Archaeological Research Unit University of Cyprus & The Cyprus Institute Graduate School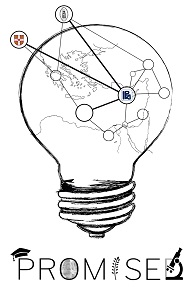 ---
UPDATE
Due to the unfolding COVID-19 situation the organizers decided to postpone the short - course for Autumn 2020.
Watch this space for updates on the new dates of the event.
---
Event Description

The Lectures from the 23rd to the 27th of March will be hosted at the Building of the Archaeological Research Unit while the Lectures from the 30th of March to the 3rd of April will be hosted at the Graduate School Lecture Room at CyI. This series of short courses aims at enhancing the knowledge and skills of students from the Science and Technology in Archaeology and Culture Research Center (STARC) of The Cyprus Institute, the Archaeological Research Unit (ARU) of the University of Cyprus and the Cyprus American Archaeological Research Institute (CAARI).
---
Programme
Monday 23rd
10.00-13.00 Tamsin O'Connell (University of Cambridge): Introduction to isotope analysis in archaeology
Tuesday 24th
10-13.00 Tamsin O'Connell (University of Cambridge): Challenges in isotope research (methods and archaeological samples)
Wednesday 25th
Holiday
Thursday 26th
10-13.00 Evi Margaritis (STARC): Reconstructing ancient landscapes, agriculture and food choices: what archaeological science can bring to the…table
Friday 27th
10.00-11.00 Cyprian Broodbank (University of Cambridge): The Mediterranean world and archaeological science: contexts and questions
11.00-13.00 and 14.00-16.00 Carmen Ting (University of Cambridge) : Archaeological ceramics: from macroscopic to microscopic analysis
Monday 30th
9.00-13.00 and 14.00-17.00 Efthymia Nikita (STARC): Introduction to Statistics with R
Tuesday 31st
9.00-13.00 and 14.00-17.00 Efthymia Nikita (STARC): Introduction to Statistics with R
Wednesday 1st of April
Holiday
Thursday 2nd
10.00-13.00 Patrick Degryse (KULeuven): Geochemical prospecting in archaeology: elements, materials and activities
Friday 3rd
10.00-13.00 and 14.00-16.00 Patrick Degryse (KULeuven): Geochemical prospecting in archaeology: elements, materials and activities
---