---
Event Details
| | |
| --- | --- |
| Date: | Tuesday, 21 July 2020 |
| Time: | Starts: 16:00 |
| Venue: | The event is streamed live via The Cyprus Institute YouTube and Facebook channels |
| Speaker: | Patrick Degryse, Professor of Archaeometry, University of Leuven, Belgium and University of Leiden, Netherlands |
---

---
Abstract

The study of the history and technology of ancient materials has always been an essential part of archaeological and anthropological research. Especially the origin of raw materials, their transformation into objects and their exchange/trade have been topics of investigation. Almost as soon as analysis techniques from the geosciences had been invented, they were introduced to archaeological-anthropological research. However, the nature of archaeological research, and in particular the sometimes unpredictable aspects of human behavior, necessitates a careful interpretation of geochemical data, that is not always straightforward.

Some techniques in archaeological materials research have been abandoned by the sheer difficulty in finding the right questions to be answered. Nevertheless, the origins of materials, and the provenance of the raw materials used in their making, are still crucial aspects in the study of the history of ancient societies. A correct interpretation of geochemical data, and a translation to an archaeological-anthropological reality, is necessary. In this lecture, examples of the use of isotope geochemical analysis in the study of the origins of metallurgy and vitreous materials, the movement of people and ideas and the economics involved in glass making will be discussed.

It will be discussed how in practice different isotopic systems used in the geosciences (Pb, Sr, Nd, Sb, B) can be used in the study of ancient artefacts production, in particular for the study of the ancient glass craft.
The event is funded by 'Promised: Promoting Archaeological Science in the eastern Mediterranean', a H2020 Twinning project (Grant No 811068) aimed at establishing a strong partnership between the Science and Technology in Archaeology and Culture Research Center (STARC) of The Cyprus Institute and two of the international leaders in Archaeological Sciences, KU Leuven and the University of Cambridge.
---
About the Speaker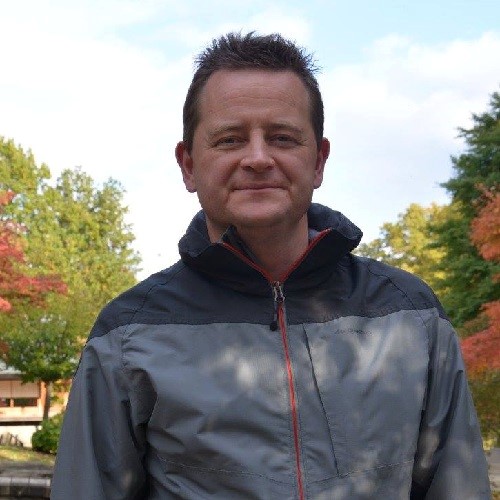 Patrick Degryse is Professor of Archaeometry at the Universities of Leuven (Belgium) and Leiden (the Netherlands), where he leads a team of graduate students, post docs and technicians using techniques from the Earth Sciences to research the provenance of raw materials, production technology and trade and exchange of ancient stone, ceramic, glass and metal.

His main research projects include the ERC funded "ARCHGLASS" project, studying the Greco-Roman glass economy, the CARIB project investigating ceramic production in a New World setting, and projects on the origin of early vitreous materials. He teaches geology, geochemistry and archaeological science, and outside the lab is active in several field projects in the Eastern Mediterranean and the Caribbean.
---
Recording