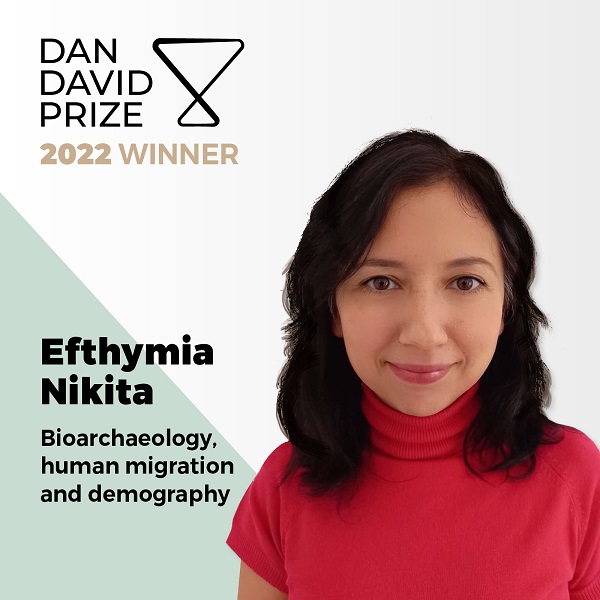 Dr Efthymia Nikita was awarded a Dan David Prize, the largest history prize in the world, in recognition of her outstanding scholarship that illuminates the past and seeks to anchor public discourse in a deeper understanding of history.
Dr Nikita was selected as a winner of the 2022 prize, alongside eight other outstanding early- and mid-career scholars of history. A selection committee of eminent scholars in the historical fields assessed hundreds of nominations from around the world as part of a rigorous process to select the winners, who will each receive $300,000 to recognize their achievements to date and support their future work.
As a member of the Promised project, Dr Nikita is working on different aspects of bioarchaeology in the Eastern Mediterranean and she is getting valuable training in biochemical methods. The Dan David Award will give her the means to develop more interdisciplinary research initiatives, create opportunities for other young scholars, and develop resources for researchers, educators and the public, building on the research and networking foundations set by Promised.
More information on Dr Nikita's award can be found in The Cyprus Institute website.
A newspaper article regarding her work can be read here: https://www.haaretz.com/archaeology/MAGAZINE-the-trailblazing-archaeologist-uncovering-the-stories-of-prehistoric-skeletons-1.10682859